Authors
Authors
Kelly Burch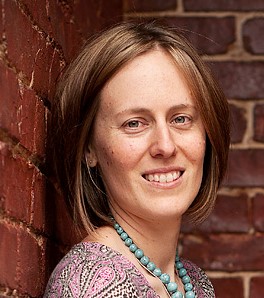 [ AMT EFT Master Practitioner Course DL ] [ Visit Kelly Burch's website @ http://www.DogRoseHealing.com.au/ ]
Ed Grimshaw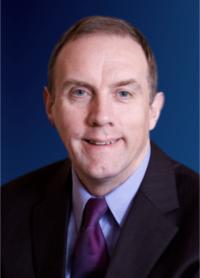 Ed Grimshaw has over 20 years of hands on experience as a manager, trainer and consultant, assisting organisations and individuals to improve their performance.
His extensive experience was gained in the pharmaceutical, financial, engineering, distribution, manufacturing, healthcare and service sectors and includes working with major multi-national organisations.
Author & Master Trainer Ed Grimshaw is a Certified Business Trainer in NLP Neuro Linguistic Programming and holds a Masters Degree in Business Administration.
[ The Perfect Fit ]
Silvia Hartmann
Born in Germany in 1959, Dr Hartmann has lived and worked in the UK since 1978.
Dr Hartmann is the developer and primary designer of Energy Hypnosis, Project Sanctuary, The Genius Symbols, The Harmony Program, EmoTrance, Events Psychology, researcher, author and international lecturer.
With a strong background in applied behaviour, General Semantics and Neuro-Linguistic Programming and over 30 years practical experience in trainings design, Dr Hartmann is well known for her outstanding ability to create original models to serve in 21st Century personal and professional development.
Dr Hartmann has dedicated her life to finding practical answers to humanity's oldest questions, and to find logical solutions to the challenges that arise from being a conscious human in the inexplicable bounty of the Universe. Her work has produced so far a workable definition of emotions, a revolutionary and practical way to work with the human energy system, a new system for magic, and the decoding of the language of metaphor.
Dr Hartmann continues to push forward the boundaries of human excellence research and is best known for her inspiring books and articles, which continue to inspire the lives of many.
---
Bibliography
Non-Fiction Books/Manuals 1993 - 2012
---
M

etaphor Energy Projects

2003 - 2012
---
Trainings Design 1993 - 2012
Hypnosis For Healers
Introduction To Energy Psychology
MET Master Practitioner Certification Training (with Susan Courtney & IST)
MET Trainers Certification Training (with Susan Courtney & Ananga Sivyer)
Sidereus Energy Magic
EmoTrance (Basic, Practitioner, Advanced Practitioner, Trainer) 2002/2006
MindMillion Intensive [Research Precursor 2002/3]
Energy Magic

Easy EFT Online Course
---
Papers/Special Reports/Projects 1996 - 2012
Energetic Relationships Paradigm
PowerFields 2000
The Multi-Tasking Personality
Guiding Stars 2002
Project Energy - see Energy Magic
Freedom Spells - see Energy Magic
Project Sanctuary Far Journeys Hypnosis Programme
Events Psychology Project Sanctuary Special Report (VIP)
---
Dr Hartmann Online
Social
StarFields Intelligence Ezine
---
[ AMT EFT Master Practitioner Course DL ] [ Aromatherapy For Your Soul ] [ Beloved Golden ] [ Champagne Turquoise ] [ Confidence ] [ Creative Aromatherapy and The Magic Garden ] [ Creative Writing Course CW101DL ] [ Deep Trance Lullaby ] [ Easy EFT with Dr Silvia Hartmann ] [ EFT Master Practitioner - 12 x DVD Set ] [ EFT Master Practitioner - Printed Manual ] [ EmoTrance ] [ EmoTrance 2007 Yearbook ] [ EmoTrance 3: Energy Magic ] [ EmoTrance BeautyT ] [ EmoTrance BeautyT - EmoTrance For Beauty From The Inside Out ] [ EmoTrance BeautyT Self Healing Meditation Audio Program ] [ EmoTrance Energy Dancing 1 ] [ EmoTrance Energy Dancing 2: The Sacred Horse ] [ EmoTrance History: The 1st Presentation Of EmoTrance 2002 Live Recording ] [ EmoTrance Masterclass 2010 with Dr Silvia Hartmann ] [ EmoTrance Practitioner Course ETDL ] [ EmoTrance Practitioner Training Live Recordings 2006 ] [ EmoTrance Soften & Flow ] [ EmoTrance Trainers Day Live Recordings ] [ Energy EFT (Book & Video) ] [ Energy Healer For Animals Online Course EHADL ] [ Energy Is Here: The Enchanted World ] [ Energy Psychology Course: Practitioner of Meridian & Energy Therapies METDL ] [ Events Psychology ] [ Extreme EmoTrance: An Advanced Workshop 2011 ] [ Fame & Fortune ] [ Far Journeys ] [ For You, A Star ] [ Genius Symbols Masterclass with Dr Hartmann ] [ HypnoDreams 1 ] [ HypnoDreams 2 ] [ HypnoDreams 3 ] [ In Serein 2: The Cage ] [ In Serein 3: The End of Dreams ] [ Infinite Creativity ] [ Inner Child Healing Meditation ] [ Introducing EFT ] [ Life, And Love of Life ] [ LightWorks Professional Edition ] [ LightWorks Standard Edition ] [ Magic Garden Meditation ] [ Magic, Spells and Potions ] [ MindMillion ] [ MindMillion Energy Intensive ] [ Modern Meditation with Dr. Silvia Hartmann ] [ Past Life Regression & Beyond ] [ Power Affirmations ] [ Reise In Die Heimat ] [ Sixty Second Wealth Creators ] [ Star Diamond ] [ Stress Hypnosis: Stress Relief Plus ] [ SuperGoals ] [ The Dragon Lords ] [ The Genius Symbols Readers Course ] [ The Genius Symbols, 2nd Edition ] [ The Golden Horse & Other Fairy Tales ] [ The Kensington EmoTrance DVD Set ] [ The Money River Energy Hypnosis HypnoSpecial ] [ The Project Sanctuary Masters Course ] [ The Secret Song ] [ The Soul Pilots, Vol 1 ] [ Visit Silvia Hartmann's website @ http://silviahartmann.com ]
Sandra Hillawi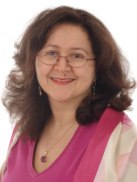 Sandra Hillawi is an international practitioner and trainer in the rapidly growing field of Energy Psychology and is passionately committed to the uptake and application of these powerful tools for Stress release, Health Improvement and Peak Performance in the mainstream.

Sandra graduated in Physics from Manchester University in 1986 and spent her first career as 10 years in the IT Industry. As a result of a growing interest in nutrition for health she changed her career to qualify as Master Herbalist, Colonic Therapist, and Stress Specialist. Sandra Hillawi now has seven years experience in her clinical practice in Hampshire, UK, using these techniques and three years as a licensed trainer. She has conducted over 200 workshops and professional courses with over 2000 attendees during the last 3 years in the UK, Holland, Switzerland, Turkey and in the USA. She is an appointed Trainer of Trainers for the Association of Meridian Therapies, and Sidereus Foundation, and co-director of the AMT.

Sandra is the director of Passion for Health Limited which has been the UK's leading training company in Energy Psychology running workshops for the general public and professional training courses for practitioners nation-wide and internationally for three years. Sandra is also the founder of The EFT Buddy Network www.eftbuddy.com and runs an annual 7 Day Detox Retreat at Chateau Bellenau in Normandy, France. Sandra offers private consultations by personal visit, internationally by phone or webconference and her international live trainings are listed on the EmoTrance events calendar. Other projects Sandra is involved with include : The EFT Buddy Network and the amazing 7 Day Detox and De-Stress Retreats in France and Egypt at the Red Sea www.healingretreats.net
[ EmoTrance Practitioner Training Live Recordings 2006 ] [ EmoTrance Trainers Training ] [ The Love Clinic ] [ Visit Sandra Hillawi's website @ www.sandrahillawi.com ]
Teresa Lynch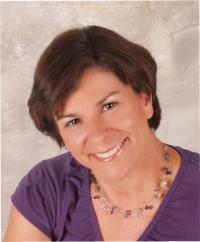 Dr. Teresa Lynch is passionate about helping people live life to the fullest.

Coming from a life which has presented many personal challenges, she has searched for ways to bring her spirit to a place of health, wealth and well-being.

Dr. Lynch's introduction to the world of healing began with a Bachelor's Degree in Physical Therapy followed by a Master's in Health Sciences, both attained from Stony Brook University, Long Island, New York. Finally Dr. Lynch received a transitional Doctorate in Physical Therapy from Thomas Jefferson University in Philadelphia, Pennsylvania.

After being diagnosed with a major debilitating illness, Dr. Lynch went on to explore alternative ways for healing and attained an Alternative Graduate Degree in Advanced Massage from Health Choices Massage School in Belle Mead, New Jersey.

Taking time off to raise children, she began a small business, Healing to Wellness, which today has expanded to offer EmoTrance and other Energy Therapies.

Dr. Lynch lives in Belle Mead, New Jersey, is married and has four children. She enjoys teaching and is presently an Assistant Professor at Union County College in Plainfield, New Jersey teaching Physical Therapy.
[ EmoTrance Massage: Our Healing Hands Assisting Change with Dr Terry Lynch ] [ EmoTrance with Dr. Teresa Lynch ] [ Visit Teresa Lynch's website @ http://www.TeresaLynch.com ]
Angie Muccillo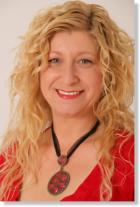 Angie Muccillo is a Complimentary Health Practitioner from Melbourne Australia, who is trained in Advanced EFT, Remedial Massage and Reiki Level II. Angie is enthusiastic and passionate about sharing and teaching others, including children, how to use Energy Therapies for emotional healing, personal development and to gain powerful relief from the physical and emotional stresses of everyday life.
Angie graduated from Monash University Gippsland (GIAE) in 1988 with a Bachelor of Arts Degree in Sociology and Psychology. She spent the following 15 years working in the disability field where she gained extensive experience in developing and implementing specialized education and training programs, assisting people with disabilities to develop life skills and access mainstream services.Angie has been practicing EFT on a personal level and training in its methods since 2002.
Angie currently conducts workshops in EFT and offers individual consultations for pain management, stress management, anxiety, self esteem, quit smoking, trauma, fears and phobias, children, parenting and pregnancy issues.
[ Tapping For Kids ] [ Visit Angie Muccillo's website @ http://idealsoulutions.com ]
Jimmy Petruzzi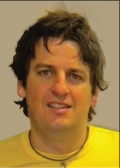 Jimmy Petruzzi is a world renowned performance coach and NLP expert. For over 15 years he has worked with, and continues to work with, many top level athletes and teams. From Premiership footballers to Olympic athletes, Jimmy is able to help everyone achieve their peak performance in all aspects of life.
[ Excel at Sports ] [ Hypnotherapy Practitioner Distance Learning Course ] [ NLP Practitioner Distance Learning Course ] [ Visit Jimmy Petruzzi's website @ http://excelwithnlp.com/ ]
Nicola Quinn

Nicola Quinn is an experienced international AMT Trainer, Sidereus Energy Healer, Reiki Master, Environmental Energy Consultant, Tachyon Energy Master Practitioner and a Homoeopathic and Nutritional Consultant with a particular focus on women's health issues.

She is a Director of The Association for Meridian and Energy Therapies and co-founded The Sidereus Foundation and co-developed EmoTrance with Dr. Silvia Hartmann and has worked closely with her for a number of years researching human energy fields.

Nicola Quinn's specialist areas are family energy fields and her ability to accurately identify and correct vibrational insufficiencies is world renowned. She is the creator of Etherium Keys, Tachyon Dichroic Activators and the acclaimed Tachyon Energy Chakra Alignment System.

Nicola is also an abstract artist and has exhibited locally in her home town of Bexhill on Sea, East Sussex. Nicola was trained as a concert pianist and has recently started writing pieces to create certain states and as inspiration for specific paintings and projects.
[ EmoTrance 2007 Yearbook ] [ EmoTrance Personal Experience Day Live Recordings 2006 ] [ Life Without Panic Attacks ] [ Sidereus Reiki 1 Healer ] [ Star Music ] [ Visit Nicola Quinn's website @ http://nicolaquinn.com ]
SFX
Nick Starfields, aka SFX, is a writer and lives in the UK.
[ Visit SFX's website @ http://fantasy-fiction.co.uk ]
Ananga Sivyer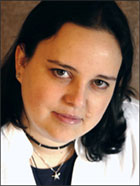 Ananga Sivyer is an author, personal development coach and Energy Healing researcher of 20 years experience, specialising in Meridian Energy Therapies, Energy Psychology and Personal Development. She is a Licensed Trainer and Director of The Association for Meridian Energy Therapies, a first generation EmoTrance trainer and NLP Practitioner and Hypnotist.
She is currently researching Ayurvedic Psychology and the ancient origins of energy healing with the aim of developing future literature and workshop material.

In additon to her research and writing, Ananga is well known for her revolutionary work on the HypnoDreams trilogy, and the discovery of HypnoSolutions and Sonic Solutions. An original composer and accomplished musician, Ananga Sivyer uses sound and energy to bring about true human healing.
[ Beautiful Calm ] [ Beloved Golden ] [ Deep Trance Lullaby ] [ EmoTrance BeautyT Self Healing Meditation Audio Program ] [ EmoTrance Soften & Flow ] [ Fame & Fortune ] [ Here & Now ] [ HypnoDreams 1 ] [ HypnoDreams 2 ] [ HypnoDreams 3 ] [ Life, And Love of Life ] [ Meditation Soundscapes ] [ MindMillion Activator ] [ Moonlight Meditations ] [ Reise In Die Heimat ] [ Star Diamond ] [ The Journey Home ] [ The Secret Song ] [ Visit Ananga Sivyer's website @ http://ananga.net ]
William Taylor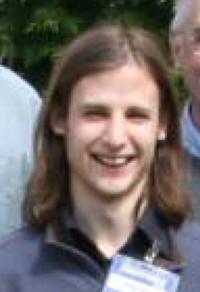 [ Energy, Story & Sound: Experiencing Energetic Soundscapes with William Taylor ] [ Sacred Sound Magic, vol 1 ] [ Visit William Taylor's website @ http://magical-meditations.com/ ]
Sally Topham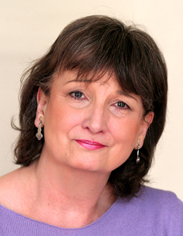 Originally trained as an actress, Sally spent a number of years working professionally in regional theatre, as well as radio, film and television. Her interest in alternative therapy and personal and spiritual development ran in tandem with her theatrical career and gradually led her towards a personal journey of self-discovery.

Sally has explored many paths and techniques over the years in her quest for healing and spiritual unfolding under the direction of a number of highly skilled therapists, trainers and spiritual teachers. She has studied Astrology, Dowsing, Energy Medicine, Feng Shui, Transpersonal Psychology, Jungian Dream Interpretation and Cognitive Analytic Therapy. She has also done courses in spiritual care under the auspices of RIGPA (The Tibetan Buddhist Centre). In addition she spent six years following the Sikh tradition of Sant Mat under the guidance of Maharaj Charan Singh and later studied the Hindu path of Siddha Yoga and the teachings of Mother Meera before synthesising this wealth of wisdom into a personal spiritual practice which she has continued ever since. She has also completed a three-year study course in Holistic and Spiritual Growth with Dr William Bloom.

She is qualified as a Reiki Master/Practitioner, an Advanced EFT Practitioner, an EmoTrance Practitioner, an Endorphin Technique Practitioner, and has a private practice in North West London. She also teaches meditation to beginners.

Sally is passionate about the work she does, deeply interested in the people she is privileged to work with and committed to using her healing skills with integrity.
[ Daily Energy Routines & Techniques to Make you Sparkle ] [ Finding the River ] [ Finding the River - Guided Meditations & Healing Techniques ] [ Visit Sally Topham's website @ www.energyharmonix.wordpress.com ]
Mercedes Van Essen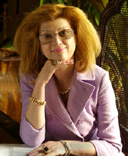 Mercedes Oestermann van Essen's life path began in Germany where she was born. She was educated in Germany, Switzerland and France and worked at a German bank before moving to the UK where she started her own business in marketing and business consulting.
Mercedes always had a keen interest in economics and neuroeconomics. From a young age she was fascinated by the stock markets. In addition to this interest she loves exploring the nature of our reality. In her free time she studied wisdom traditions, crowd behaviour, neuro science, NLP and learned a number of different healing modalities. She is a Reiki Master, advanced EFT Practitioner and Theta Healer.
12 years ago Mercedes turned to trading full time. Her initial years learning to trade were deeply transformative for her as she came up against many inner demons she did not even know existed.  She used the many unexpected challenges she experienced to create unique techniques to heal and transform herself and now provides success coaching for clients around the world.
She has worked with people from all works of lives, including military personnel, entrepeneurs and of course professional and independent traders.
Mercedes Oestermann van Essen has written a number of e-books and an on-line success course for traders and investors providing her readers with easy to use templates to create meaningful transformation in all areas of their lives using EFT and Micro EFT  and energetic NLP for quick mental reframes and full integration of mind, body, heart and soul.
In her coaching and small bespoke workshops Mercedes takes her clients directly into experiencing core transformation, She leads clients to a deeper understanding and experience of their authentic selves, introducing them to the foundation of universal laws. Mercedes shows her clients how they can change their reality and improve their business and personal lives using universal laws to their advantage.
Mercedes is always interested in speaking engagements to share her knowledge. If you are interested, please contact Mercedes through her website:
www.ThroughHappiness.com
[ Five Minutes to Financial Freedom ] [ Heal Your Grief ] [ Solve Your Problems In Minutes With EFT ] [ Visit Mercedes Van Essen's website @ http://www.eftmindpower.com ]
Chris Vellis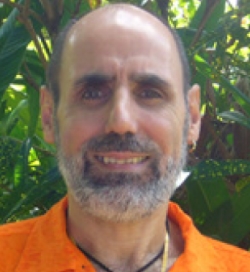 Chris is a metaphysical energy healer who encompasses all things of a Cosmic, Spiritual and Holistic nature. Being a Cosmic Visionary, he is also destined to fulfil his many Galactic and Earth Tasks during this lifetime. While helping and healing those in genuine need at this time, he is also required to establish specific points on the globe where communication is deficient.

Chris began pursuing his profound pathway of self help and personal development and empowerment 12 years ago when he experienced a moment of soul-stirring ramifications. This not only allowed him to awaken and expand his own consciousness, it also enabled him to use all of his collective "Humanness Experiences" to begin his Cosmic work soon after.
[ Magic & Miracles Minus The Mayhem ] [ Visit Chris Vellis's website @ www.innerpeaceandultimatefreedom.com ]
Jon Whale
Jon Whale, PhD, is an independent research scientist working exclusively on medical applications. He is also a psychologist, graphologist, electronic design and development engineer, and an organic chemist. Currently he is engaged in designing and manufacturing electronic Energy Medicine instruments for doctors and other medical professionals. Some of his former projects included the design and development of X-ray image intensifiers, lasers, medical scanners, nerve-pulse stimulus and biofeedback instruments. Jon Whale lives in England where he continues his research and design work in Electronic Energy Medicine.
[ Naked Spirit ] [ The Catalyst Of Power ] [ Visit Jon Whale's website @ http://theassemblagepoint.com ]
Phone Us
Place your order by phone. Our office is open 9am-5pm (GMT), Monday-Friday:
UK
01323 700 123
US + Canada
646 496 9857
Europe & International
+44 1323 700 123
Online Payments