Save 50% off Energy EFT Bookmarks!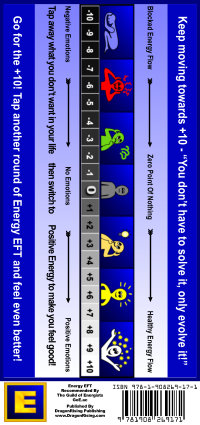 From now until the end of April you can save a massive 50% off Energy EFT Bookmarks!

Featuring the Heart Healing protocol on the front and the ground-breaking SUE Scale on the back, these handy, portable bookmarks are becoming a must have item in EFT practices around the world. Sell in your shop or give away to clients to help them practice at home, what ever you choose to use them for they make a great addition to your repertoire.
Emotional Transformation Conference a Success
The DragonRising Team are just back from the 2012 EmoTrance Conference, which was a great success. The Conference, which takes place in Gatwick every year, brought together all of the top Trainers and Practitioners from around the world, with presentations on subject as diverese as Energy Drum Dancing, EmoTrace Timeline Clearing, and EmoTrance & Sex!

One of the biggest developments at this year's event was the un-abbriviation of the name EmoTrance to Emotional Transformation. The membership in attendance cast a vote and the change of name is now official.
2012 AMT EFT & Energy Conference – Tickets Now On Sale
It is time to book your place at the AMT's 2012 European EFT & Energy Conference in November and be a part of the future of energy. With the Internet taking over all our lives it has never been more important to be in one place, at one time - to learn, share & evolve.
Alongside hearing the latest ideas & techniques from internationally renowned presenters, there is also ample opportunity for networking with fellow Energists. This is a fun conference, so do stay over at the hotel Saturday night (£45.00) for the awesome Energy Disco and inclusive buffet!
Last year the conference sold-out quickly so we urge you to book your ticket today to avoid disappointment. This is a small & intimate conference and we are strictly limited to 130 Energists.
Now is the best time to book your place as the Early Bird discount means that tickets are £99.00, but only until the end of May. Normal price is £247.00.
All welcome – from the most experienced Practitioners and Trainers to those only just discovering the wonders of Energy work!
Using Silvia Hartmann's Energy EFT for Pain After Cancer Surgery
EFT does not cure cancer; but EFT can help cancer patients in so many different ways to feel better, feel stronger and have a different experience altogether as they move through the various phases of their treatments.

This important EFT case story by Denise Jacques, published on the 1-EFT.com website shows that EFT practitioners need not be afraid of working with cancer patients and that wonderful, positive, beneficial results occur when we address the energy system with EFT.

In response to the case story, Silvia Hartmann has written an excellent aritcle on Tapping EFT for Cancer, expressing why Practitioners should be afraid.

Highly recommended reading.

The Energist – Cutting Edge Case Stories & all the Latest News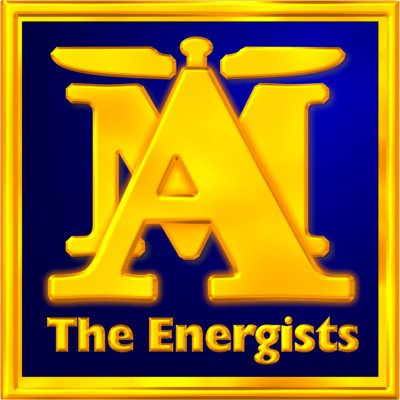 Talking of "Highly Recommended Reading", the April edition of The Energist newsletter is now online for everyone to read.

The Energist is the official monthly newsletter of The AMT and is packed full of the latest news, case stories and informative articles on all aspects of Energy Healing.
Wishing you a bright and sunny April,
The DragonRising Team
http://DragonRising.com/