London Mind, Body, Spirit Festival This Week!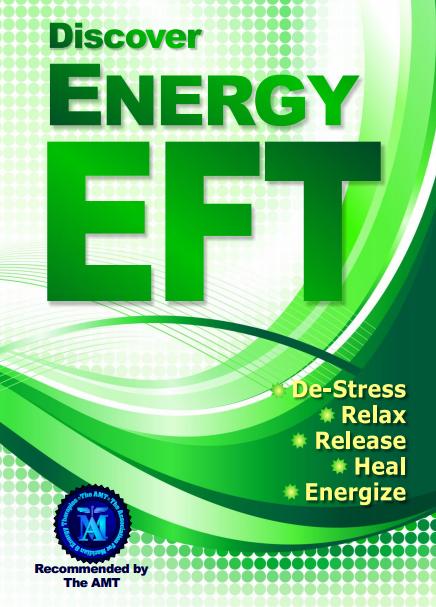 The Association for Meridian & Energy Therapies will be exhibiting at one of the UK's leading festivals this coming week, and DragonRising has been assisting in the prep work by publishing a mini-guide to EFT to be made freely available at stand 74.
This exciting little publication contains all the information a beginner needs to try EFT for themselves - and with family & friends. Most practitioners would say EFT works on between 80% and 95% of the population, so it's wonderful to think that with a print run of 50,000 copies that'll be up to 43,000 people who'll discover the enormous benefits of emotional freedom.
Cool!
For the PDF download edition of the guide, see:
Note: If you're coming to the festival do stop by and say hello! The AMT will be at stand 74.
EFT Master Practitioner DVD & Manual Set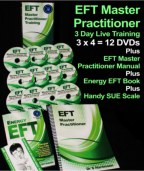 This month we launched the awesome DVD box set & manual, featuring over 8 hours of state-of-the-art EFT tips & techniques as presented by Dr. Silvia Hartmann. This set comes complete with the EFT Master Practitioner manual, making it the perfect learning solution for all who can't commit to going on the live training or taking the distance learning course.
The DragonRising production team have been going non-stop to keep up with orders and we're pleased to report that we've got the waiting time down from two weeks to one week. We're happy to say that 90% of orders will have been dispatched to customers by the end of today.
Best Seller: Energy EFT by Dr. Silvia Hartmann, PhD
Energy EFT, a fresh & inspired guide to EFT, continues to be DragonRising's best-seller for 4 months running. 29 people have already submitted their review, making it already one of the most popular titles in DragonRising's 16 year history!
Discover why this book is rated by fellow energists by reading some of the reviews here:
Note: To submit your own review, just reply to this email!
Last Chance! EFT & Energy Conference Only £99!
Fair warning - the massively discounted early bird rate on European EFT & Energy Conference tickets comes to a close midnight on Thursday. From Friday they'll cost you £125.00, which we still consider really good value for what you'll get for attending!
Here are the links for you:
We're pleased to say ticket sales have been even stronger that last year, with over half already gone and 5 months to go. With tickets expected to sell-out, we're on the lookout for a bigger venue in 2013 - watch this space!
Wishing you all a marvellous few days of May & joyous June ahead,
Alex
Alex Kent
DragonRising