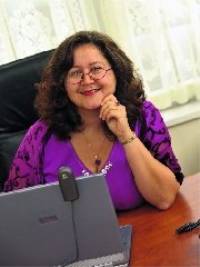 Today, 27th October 2011, is Sandra Hillawi's birthday!

Sandra is the best-selling author of The Love Clinic, a guide to love, loss and happiness based on EmoTrance, that can help everyone get the most out of their love life. Sandra is also well known for MCing the EFT & Energy Psychology Conference which takes place in November of every year, bringing together some of the best-known and most exciting energy healers and innovators from around the world.

To celebrate we are happy to offer some Sandra-inspired discounts...


The Love Clinic - Half Price!


The Love Clinic has been a massive success ever since, with Sandra Hillawi appearing on radio and television up and down the country as a relationships expert.

"[The Love Clinic is] a true inspirational manual on attracting, expressing, and nurturing love."
- Dr. Phil Mollon, PhD

In The Love Clinic Sandra reveals the real reasons for the problems with love and relationships, and explains in accessible, every day language, what we can do to alleviate problems and pain, and to start experiencing the joy of love in a whole new way.

For a limited time only we are offering The Love Clinic with a massive 50% discount, making this fantastic book a real bargain.

The EmoTrance Distance Learning Course - Save 30%!



As well as being an author, Sandra is also a Master Practitioner of EmoTrance, so we thought we'd make a 30% discount of the EmoTrance Practitioner Distance Learning course as part of the birthday celebrations!

"I would say to anyone who is thinking about taking this course: Just do it! Even if you never used these skills and techniques with another person it will totally change the way you view your own energy systems, and the world around you."
- Catherine Britcliffe

This course, which is completed entirely via the internet, takes you from a beginner all the way through to official Practitioner level, certified by The AMT.

2011 EFT & Energy Psychology Conference - Save 10%!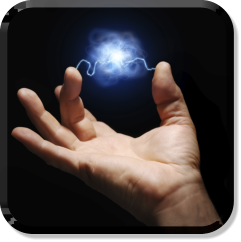 Sandra is an experienced public speaker as well as an Energy expert, which makes her the perfect host for the biggest event in the Energy calendar, the 2011 EFT & Energy Psychology Conference!

Sandra will be MCing and introducing world-renowned speakers including Karl Dawson, Dr Silvia Hartmann and Sandi Radomski.

"It is such a joy being in a room full of like minded people, I met some lovely people and have made a couple of new friends which is lovely."
- Carole Smith, 2010 Conference Delegate

Tickets are almost sold out, in fact it is down to the very last two, so we highly recommend you book your place now to avoid disappointment. Until the end of October there is a 10% Early Bird discount available on tickets, as well as a 15% discount on post-Conference trainings.
I'm sure you will join us in wishing Sandra a very Happy Birthday, and we hope you can take advantage of these big discounts, but hurry, they won't last for ever!

Best wishes,

Josh Alliston
Marketing & Promotions
http://DragonRising.com/