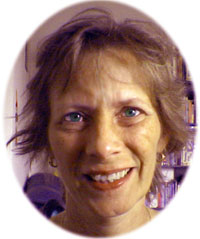 Greatly Improves the Energy System and Psychic Circuitry

Jashmuna Sabine Nebel, MindPowerJewels

There is a lot of stuff out there promising to help you develop such skills, and I would not recommend or use most of them because spiritual evolution cannot be gained by so-called supernatural skills that just serve to boost the ego.

However, cleansing our channels and healing our energy system is essential for receiving clarity and guidance by our Higher Self. True psychic skills are a result of releasing shields and blockages, and clear communication between our neurology, energy system and psychic circuitry.

Appollonius Quartet improves all these aspects.

Jashmuna Sabine Nebel, MindPowerJewels

One of my favorites is, The Appollonius Quartet. This is a set of four hypno-sessions, for Improving Psychic Skills, Paranormal Abilities with Energy Hypnosis. "Para"normal abilities are in fact very natural abilities, buried by centuries of imbalance, belief of lack, destiny, worry etc.