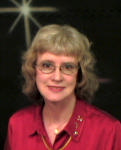 Readers can clearly visualize and understand Jon Whale's teachings

Cassandra Barnes, Author & Amazon.com Top 1000 Reviewer

Dr. Whale starts by explaining that "all objects in our local universe emit energy" and that "energy systems are assembled from an epicenter" or "center of rotation." Humans, also, emit energy, starting on the cellular level. He describes the human body as "a miraculous system of some 100 billion individual living and dying cells all held together by an invisible network of energy channels." Illness, trauma, and drugs can all disrupt the energy channels.

Because all forms of energy oscillate, humans also have an energy epicenter. Dr. Whale has named this epicenter the Assemblage Point. It originates in the womb, with the umbilical cord, then moves into the upper chest after birth. It remains there as long as we're mentally and physically healthy.

Dr. Whale includes directions on how to locate the Assemblage Point in your body and how to help others find their energy centers. Years of experimentation have enabled practitioners to correlate emotional and physical disturbances with the various locations of the Assemblage Point. He provides instructions for shifting the Assemblage Point to its optimum position, thus restoring good health.

As well as comprehensive text, he presents his information and techniques as drawings or "maps" of the body so that readers can clearly visualize and understand his teachings. His discussions describe the various levels of consciousness and its relationship to ego, the role of chakras, and concepts of the afterlife. Each chapter ends with an extensive bibliography for those to wish to conduct their own research.

Dr. Whale wrote Naked Spirit to enable us to better "help ourselves and those around us to know and benefit from our inherent supernatural powers and touch immortality." He includes case studies of patients, as well as personal information about his own journey to wellness.

Cassandra Barnes, Author & Amazon.com Top 1000 Reviewer

Jon Whale, Ph.D. has devoted years of study of the human energy system. He brings a variety of disciplines to his study, as he's a psychologist, life script analyst, graphologist, engineer, and international author. His research and experiments have helped him compile evidence for his assertion that "consciousness extends beyond the boundaries of our physical body."