"Valuable and encouraging for anyone on the path of healing and spiritual development" - William Bloom, author of The Endorphin Effect
Life is like a river. We navigate the rapids with the challenges we face. We overflow with emotions when we feel sad and hurt or happy and joyful. We can recede or dry up when we feel threatened and unsafe or blocked and negative. We flow when we open our hearts and allow love, understanding and compassion to rise up within us. The high tides are when we experience abundance and fulfilment and the low tides are when we feel defeated or at a loss. Every bend in the river is a reflection of the cycles and changes we experience.

Sally Topham, Author
Many people who are interested in self-help psychology fall into the trap of taking the first therapy that they find, usually a therapy that works fairly well for them, and holding on tight to it, not willing to open their eyes to the vast array of other wonderful therapies that are available to them.
Looking at different traditions, Finding the River clearly lays out each idea with intriguing and enlightening exercises (of which there are over 50) in a clear and concise manner, helping the reader get a rounded knowledge of each technique. The easy to read style, along with the authors expansive knowledge and passion for the subject, makes Finding the River a joy to read.
By investing in this book you will learn therapeutic modalities such as Endorphin techniques and meditations, relaxation and pacing methods using Ultradian rhythms, Energy Medicine exercises, and EmoTrance and Emotional Freedom techniques.
Finding The River will guide you through various meditation techniques sourced from Buddhist, Hindu, and Tibetan traditions; teaches ways to clear your clutter, Space Clear and create a sacred place in your home; provides exercises and techniques for dealing with stress, burnout, coping with change and coaxing oneself out of limiting comfort zones; explains the power of the mind and the value of developing awareness of oneself; the importance of connecting with Nature; as well as a whole host of other ways to help yourself through the challenges of life.
This book also explains ways and rituals to use all these techniques throughout the changing energies of the seasons so that the reader may learn to be more in tune with the natural world and experience a greater balance and harmony within themselves.
Finding the River will:
explain in a clear & concise manner what you can do for yourself to help overcome life's ups and downs,
show you how to connect to Nature and feel part of something greater,
give you simple ways of working with energy, both within yourself and on outer levels,
teach you to weave all the techniques and exercises together in your own way to help you work through each of the seasons.
This book will take you on a journey of discovery to help you find your River!
About The Author: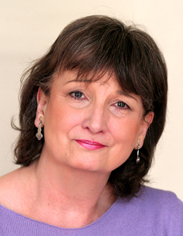 Originally trained as an actress, Sally spent a number of years working professionally in regional theatre, as well as radio, film and television. Her interest in alternative therapy and personal and spiritual development ran in tandem with her theatrical career and gradually led her towards a personal journey of self-discovery. Sally is qualified as a Reiki Master/Practitioner, an Advanced EFT Practitioner, an EmoTrance Practitioner, an Endorphin Technique Practitioner, and has a private practice in North West London. She also teaches meditation to beginners.

Sally is passionate about the work she does, deeply interested in the people she is privileged to work with and committed to using her healing skills with integrity.