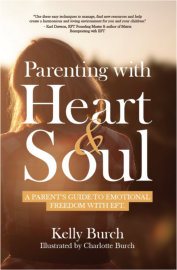 An insightful and thought-provoking book. Well worth a read for any parents or those soon-to-be parents!
Alan Smithee, Amazon.co.uk Customer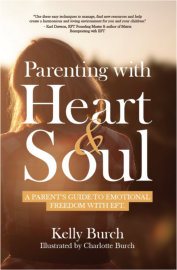 Parenting with Heart and Soul is an amazing book.
Its easy to read, to understand and to use. Which works. I know EFT works and helps you the more you use it. Since buying Kelly's book it's my hand book for myself as I come 1st then along with my children. I have 3 kids one with a disability. It has been amazing on how my eldest (with the disability) uses it. The girls use it more but we are all getting there, which is a great start.

I highly recommend Parenting with Heart and soul to anybody with kids but also even if you don't have children it has the ability to help you shift your energy in a few mins. I have also found it so helpful to shift inner child stuff. To be able to talk to yourself in a kind way is the way to go asking how your feeling each day to be aware and know that you can tap on your blockages is a great way to get on with your day. Which I now use for all the family. :-)
From Amazon.com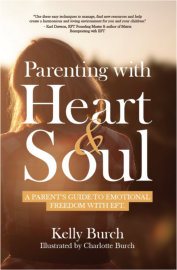 Lots of practical quick things to do that make a huge difference.
If you are a parent this is a great book to create peace and happiness in yourself, your kids and your home. Lots of practical quick things to do that make a huge difference. For anyone wondering why their kids behave the way they do this will tell you what is really going on and what you can do to help them feel better.
From Amazon.com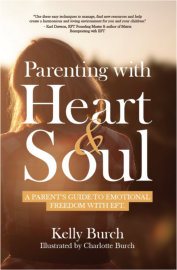 It's fabulous.
Easy to read, decent sized print, nice size book, easy to follow instructions and it's suggestions just "feel right". It's very informed and allows dipping into the appropriate section to diffuse a crisis. I love the way it gently shows how adult energy affects child energy and draws attention to the fact that blips in child's energy are caused by many things that then causes a stress indicator behaviour, rather than just looking at the behaviour. Love it, love it, love it and will be recommending it to the parents and parents to be that I work with, and colleagues too. Thank you.
Sarah Kroner