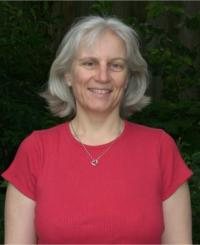 What Silvia Hartmann talks about just makes all the sense in the world
I finally bought Living Energy and Energy Magic a couple of weeks ago and I'm absolutely loving them.

The part where Silvia talks about how we need to treat the conscious mind with love and respect, listen to it and find out what it needs and then give it that - well, that just is so revolutionzing!!! I am so tired of hearing just about everybody in the spirituality field giving the conscious mind a bad rap. People are so busy calling it evil, wanting to shut it up, ignore it etc. and I have never liked it but I have indeed tried to do it - but with no success of course. Even today, I got an email from an EFT master about a teleclass on how to shut up the evil conscious mind.

What Silvia talks about just makes all the sense in the world. You gotta get all the parts together and not cast some out. ET 1 just blew me away and I can tell that ET2 is just continuing that uplift!!

Just wanted to share that
Helle Gylling, The EmoTrance Forum

More amazing techniques and patterns.
More amazing techniques and patterns covering the wider energy body, the Jelly Bean Pattern is worth the cost of the book alone and is how I found my wonderful beachside home within ten days of doing it!
Nicola Quinn, Co-founded The Sidereus Foundation and Author of Life Without Panic Attacks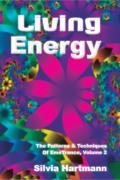 I have finished your first book, 'Oceans of Energy' and am half way through the second volume 'Living Energy'. I had to stop and tell you how much your book and style is desperately needed and appreciated.
I have finished your first book, 'Oceans of Energy' and am half way through the second volume 'Living Energy'. I had to stop and tell you how much your book and style is desperately needed and appreciated.

I am so very glad that you have brought this information out to the public and in such a wonderful style. I do hope you would consider coming to the US to do some trainings, we can certainly use your talents, style and wit. If not, then I will have to work on coming to Europe to attend one.

I am at present attempting to assimilate your information and utilize it in our Integrated Medicine Program at Alliance Hospital. Your information evokes joy, hope and enthusiasm into my current job and I look forward to creating my own synergy that can make a difference for people's health. Thank you very much...

Sincerely,
Darlene Two Trees-Cannon RN, ND country: Odessa, Texas USA