Energy EFT (Book & Video)
by Silvia Hartmann
Silvia Hartmann, chair of The AMT, takes Gary Craig's classic EFT to the next level with this wonderfully comprehensive book that is as absolute must-buy for anyone interested in energy and its use turning negative emotions into positvie ones. All emotions can be worked with including...
[ Learn More... ]
EmoTrance with Dr. Teresa Lynch
by Dr Teresa Lynch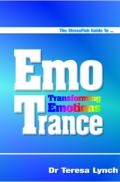 The StressFish Guide to EmoTrance by Dr. Teresa Lynch has been written to be the perfect introduction to this fantastic healing modality for beginners, but also works fantastically at reminding seasoned professionals why they fell in love with EmoTrance in the first place. Available in both...
[ Learn More... ]
Tapping For Kids
by Angie Muccillo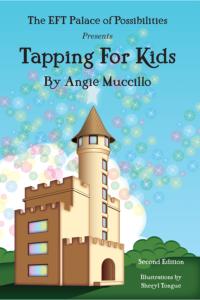 "Tapping For Kids" is an EFT Children's book designed to teach 7-11 year olds how to use EFT as a tool to help them overcome their fears, worries and everyday traumas as well as build their self-esteem. Tapping For Kids is a perfect gift for any children in your life! Tapping for Kids is now...
[ Learn More... ]
Energy EFT Bookmark
This bookmark is the perfect accompaniment to Energy EFT by Silvia Hartman, featuring the full "heart & soul" tapping points on the front and a handy SUE scale on the back. Buy 10+ to give to your clients and save 50%.
[ Learn More... ]
EmoTrance
by Silvia Hartmann
A Brand New Book For The Next Decade: Powerful information every person on this Earth needs to hear about. Ten years of EmoTrance in theory and practice have taught us so much about energy, how it works with human emotion but also with thought and behaviour. In this brand new book you find the...
[ Learn More... ]
EFT Master Practitioner - 12 x DVD Set
by Silvia Hartmann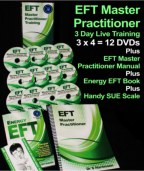 In March 2012, Silvia Hartmann (chair of The AMT & author "Energy EFT") conducted a 3 day EFT Master Practitioner live training near London Gatwick and DragonRising took along our cameras to record the magic which was to unfold. This is now available as a 12 x DVD box set, containing over 8...
[ Learn More... ]
The Catalyst Of Power
by Jon Whale
The Catalyst of Power by Jon Whale, leading researcher in electronic energy medicine, is an extraordinary and unique book. It not only takes the form of a challenge to conventional medical practices but also gives each individual the opportunity to be in control of their own physical and...
[ Learn More... ]
Events Psychology
by Silvia Hartmann
Dr Silvia Hartmann PhD, already famed for her work on EFT , EmoTrance , Project Sanctuary and The Genius Symbols has discovered core principles of human psychology which finally answers questions about who we are and ultimately how we can become the best we can be without our own personal...
[ Learn More... ]
Project Sanctuary
by Silvia Hartmann
Project Sanctuary is a unique set of processes using intention, energy and metaphor, developed by Dr Silvia Hartmann in 1993, that heals the divide between the conscious mind and the energy mind (unconscious mind, dreaming mind, subconscious mind). It is a fantastic, exciting and delightful...
[ Learn More... ]
Magic Garden Meditation
by Silvia Hartmann
Walk in your own enchanted, magical garden full of vibrant plants, herbs and flowers to find YOUR perfect healing plant with this BEAUTIFUL and powerful energy meditation, especially created by Dr Silvia Hartmann to help you feel, see and sense the amazing resonant energies of the plant kingdom,...
[ Learn More... ]
In Serein 1: Sorcerer & Apprentice
Young commoner Isca is determined to become a Serein magician so that she may take charge of her destiny and no longer remain a victim to the circumstances of her birth and the oppressors of her world. She is apprenticed to the only master strong enough to control her, the immortal Lord Lucian...
[ Learn More... ]
The Genius Symbols, 2nd Edition
by Silvia Hartmann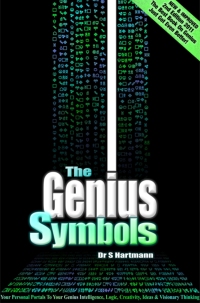 Dr Silvia Hartmann defines what it means to be a true genius and proposes that this is a basic human right, rather than an accident of birth. In this paradigm shifting work, which is the result of nearly five decades of research and testing, The Genius Symbols are introduced. Note: This is...
[ Learn More... ]
Magic, Spells and Potions
by Silvia Hartmann
StarFields aka Dr Silvia Hartmann author of Adventures in EFT , Oceans of Energy & The Genius Symbols , has rewritten the foundations of Magic, Spells and Potions for the 21st century. By throwing out the dusty old spell-books and by challenging the roots, structures and beliefs of...
[ Learn More... ]
AMT EFT Master Practitioner Course DL
by Kelly Burch & Silvia Hartmann

The AMT EFT Master Practitioner Course, NEW for 2012, takes the developments from the last 14 years of EFT worldwide and brings them together so that the student can experience a clear, logical, direct and powerful way to resolve  problems with EFT Emotional Freedom Techniques. The successful...
[ Learn More... ]
Easy EFT with Dr Silvia Hartmann
by Silvia Hartmann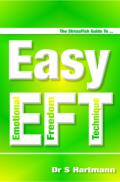 Easy EFT by Dr. Silvia Hartmann is written to be the perfect introduction for beginners, but also has the effect of making seasoned professionals fall in love with the technique all over again! Hartmann's unique easy-to-read and fun writing style allows all readers of any age to pick up and...
[ Learn More... ]
Your Dog & Your Baby
International Bestseller since 1991, now in its completely revised fifth edition. Includes detailed information and 16 step-by-step action plans on how to treat and avoid Jealousy, special pre-baby training, hygiene, safety, car training and much more. Also contains lots of Real Life...
[ Learn More... ]
Excel at Sports
by Jimmy Petruzzi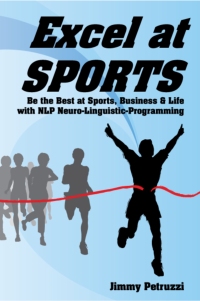 Elite athletes know that there is as little as 1% difference between being the best, and being at the back of the field. Excel at Sports by Jimmy Petruzzi is a simple, concise and ground-breaking guide to NLP Neuro Linguistic Programming and other techniques that can give you that extra 1%,...
[ Learn More... ]
The Love Clinic
by Sandra Hillawi
In the "Love Clinic", Energy Expert Sandra Hillawi reveals the real reasons for the problems with love and relationships, and explains in accessible, every day language, what we can do to alleviate problems and pain, and to start experiencing the joy of love in a whole new way. Using the...
[ Learn More... ]
Life Without Panic Attacks
by Nicola Quinn
In this excellent manual, Energy Therapies trainer Nicola Quinn chronicles the exact steps she took to free herself from disabling panic attacks using Emotional Freedom Techniques in self help - when it is needed the most. Personal and in depth, this outstanding self help manual is highly...
[ Learn More... ]
Infinite Creativity
by Silvia Hartmann
"Infinite Creativity: The Project Sanctuary Story" by Dr. Silvia Hartmann is new for 2012 and comes 16 years after the original Project Sanctuary manual was released. If you are interested in unlocking your minds full potential then this book comes highly recommended.
[ Learn More... ]