Using EFT Emotional Freedom Techniques with Children Really Works!
Help Your Child Overcome their Fears, Worries and Everyday Traumas with Emotional Freedom Techniques!
Dear Parent, Teacher, Mentor Or Child,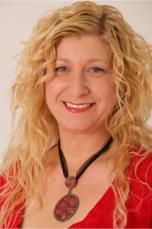 Often parents will ask, how do I introduce EFT to my children? Teachers too who recognize the potential for using EFT in the classroom will seek resources that they can use to present EFT. Counselors or Play Therapists alike can incorporate the games and techniques into their sessions with children. "Tapping for Kids" integrates the most effective methods for introducing children to EFT in a way that captures their imagination, grabs their attention and teaches it to them step by step using sub lessons.
Along with my own personal experience in using EFT with children I also researched the many wonderful and informative articles on Gary Craigs website about how practitioners have taught EFT to children. From learning to feel their own energy system, to making and using a personal feel-o-meter for measuring the intensity of their feelings, as well as the use of rhyme for remembering the tapping points, these approaches and many more are woven into the story.
Reading this book to your children or giving it to them to read on their own will take them through the entire EFT process allowing them to understand exactly how EFT works, how and when to do EFT and gives examples of the types of daily issues they can use EFT for. After reading and practicing the exercises in this book, children will be skilled, prepared and equipped to use EFT or the "Magic Formula For Feeling Better" when the moment arises, such as before a test or after an argument or after any upsetting incident or event!
Read, Learn and Enjoy!
Angie Muccillo
Author of Tapping For Kids
Free Downloads!
Children Often Don't Know How to Deal with Distrssing or Upsetting Events...
Kids run through emotions quickly and often have fears that an adult can't understand and therefore cannot help children to deal with effectivley.
The idea of being frightened of something living in the closet seems absurd to most adults, yet this is one of the most commen fears of a child, so how can a parent help their child overcome this and countless other worries?
Tapping For Kids is the Answer!
Tapping For Kids Can Help Children With Issues Such As:
Fear Of The Unknown
Bullying
The Loss Of A Beloved Pet
Moving schools
Parents divorce
The loss of a friend or a relative
Coping with disability
Surviving Physical/Mental/Sexual abuse
Being bitten or scratched by a family pet
Nasty encounter with a creepy crawly
Adoption and re-homing
Being picked last on a sports team
Having no-one come to your birthday party
Tapping For Kids Can Help Children Overcome all these Problems and More... But How?
Tapping For Kids Introduces Children To EFT By:
Capturing A Childs Imagination
Grabbing Their Attention With Exciting Pictures
Making EFT Fun With Songs, Poems And Colourful Characters
Explaining Exactly How EFT Works In A New And Easy To Understand Way
AMT Practitioner Margarita Foley from London has This to Say about Tapping For Kids:
I am delighted with Tapping For Kids. It is simply brilliant for children. It can be adapted too to suit a particular group. The story form may suit younger children better but it can all be used very effectively with the 7 to 11 age group.

I also love the idea of CD's,posters, and tapping bears, and the feeling meter. Even without all these it can be great for children. They can even make up their own poems, songs and stories from these. The pictures are clear and really explain the procedures so well. I also like the explanations at the end and the list of reference points for adults to tune into for further information. The Australians are very creative even if the ideas come from the US. I wish the book great success. You may not be aware but my dream is to teach both EFT and ET to children so I find this book especially inspiring. I wish it to spread across the globe and bring joy and peace and harmony to the hearts of millions of children and even adults.

Sometimes adults benefit as much if not more from children's books!
Margarita Foley, United Kingdom
Order Tapping For Kids Now and Help Children Overcome Everyday Traumas and Build Self-Esteem!