<![CDATA[SN-INDEX-OPEN]]>
EmoTrance From Change to Transformation & New Life with Margarita Foley
<![CDATA[SN-INDEX-DISALLOW]]>
Margarita Foley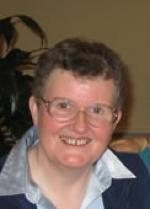 Learn to accept change and flow into your new life, whilst finding out how to help others do the same.
Product: 56 Minutes Recording + Workshop Manual
Workshop available separately or as part of complete conference audio recording set.
This recording was taken at the 2010 EmoTrance Conference in the United Kingdom which takes place annually every April. For more information please visit the EmoTrance Conference website.

Workshop Schedule:
---
From Change to Transformation & New Life with EmoTrance

Margarita Foley will lead us into experiencing for ourselves:


How to unlock the energy of emotions which arise when we are faced with change.
Ways of recognising how we respond to change
how our experience of change can be transformed before it becomes a 'river in flood'
how EmoTrance offers us natural and 'easy to do' ways of being present to the flow of our lives so that we are enabled to be with what is  and move with it in a healthy and positive way.

We are right in the middle of a period of rapid and sometimes shattering change in our personal, social and community life.  Like a river in flood which bursts its banks and destroys many of our structures we can become disorientated and lose our way. We need to take action so that we can benefit from change rather than be overwhelmed by it. 

Margarita's experience is with people who experience change through loss and bereavement, in relationships, in their communities, change in their way of life and in their work and who find that the 'old ways'  no longer give them the needed support. 

While change occurs in a variety of ways once we learn to recognize its impact and how to deal with it we are no longer in a state of helplessness and disempowerment.

As a river nourishes and gives life to everything on its banks so too change can lead to transformation which brings new life.
Purchase Options
Products

Price

There are currently no offers to be displayed
Pay in a different currency...
<![CDATA[SN-INDEX-CLOSE]]>