<![CDATA[SN-INDEX-OPEN]]>
EmoTrance Masterclass 2010 with Silvia Hartmann: 2010 Live Recording From The EmoTrance Conference
<![CDATA[SN-INDEX-DISALLOW]]>
Silvia Hartmann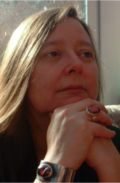 The EmoTrance Masterclass with primary EmoTrance developer Silvia Hartmann
Product: 66 Minutes Recording
Workshop available separately or as part of complete conference audio recording set.
This recording was taken at the 2010 EmoTrance Conference in the United Kingdom which takes place annually every April. For more information please visit the EmoTrance Conference website.
Purchase Options
Products

Price

There are currently no offers to be displayed
Pay in a different currency...
<![CDATA[SN-INDEX-CLOSE]]>