<![CDATA[SN-INDEX-OPEN]]>
Energy Is Here: The Enchanted World: An Introduction To The Real World ...
<![CDATA[SN-INDEX-DISALLOW]]>
Silvia Hartmann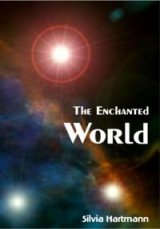 Silvia Hartmann's beautiful introduction to the reality of energy now available in this first softback edition. This book is a priceless invitation into the "Enchanted World" that just anyone can pick up and enjoy. This book makes a great gift for friends and family.

Please note that The Enchanted World is available as a FREE quality ebook in Adobe PDF from our Downloads Section.
Purchase Options
Products

Price

There are currently no offers to be displayed
Pay in a different currency...
<![CDATA[SN-INDEX-CLOSE]]>