<![CDATA[SN-INDEX-OPEN]]>
HypnoSolutions - Beloved Golden: Stabilizing Guided Meditation Against High Stress
Silvia Hartmann & Ananga Sivyer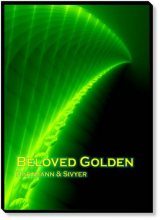 For People Overwhelmed by Major Life Changes, Disturbing Times, Bereavement, Chaos and High Stress - Beloved Golden, the "Tsunami Induction", was especially developed and created to be a source of moral support in times of real need. Gentle, compassionate and deeply stabilising, Beloved Golden cannot change your life, but it can help you find the strength to keep on going when you need it most. This offer contains the Original Energy Hypnosis Session PLUS a second bonus CD containing the meditation music you can play at any time, on Audio CD and/or Quality MP3 Instant Download
HypnoSolutions - Beloved Golden*
*The "Tsunami" Meditation
Created by Silvia Hartmann & Ananga Sivyer
Beloved Golden
For Deep Support During Major Life Changes - And Their Aftermaths
There are times in our lives when we find that all we thought we knew has crumbled and fallen. This can happen so quickly, so unexpectedly - and then we find ourselves standing on life's shores and everything is gone, or so it seems.
Divorce, bereavement, loss of employment, loss of limb, illness, accidents, chaos and circumstances beyond our control, and what are we to do?
Beloved Golden was especially created to be there with you in times of extreme emotional disturbance.
This immensely gentle and supportive HypnoSolution cannot give you your old life back and it cannot change time and incident, but it can there for you as a major source of comfort, stability, support and energy when you need it most.
Beloved Golden
To Calm Turbulent Emotions & Support Life Changes - The "Tsunami" HypnoSolution
You are strong. You are MORE. Let Us Help You Remember.
DragonRising Radio Show.mp3
Hosted by Alex Kent, the DragonRising Radio Show is your definitive guide to our magical Energy Meditation products.
HypnoSolutions Beloved Golden 50 Second Demo.mp3
Purchase Options
| Products | Price | |
| --- | --- | --- |
| HypnoSolutions - Beloved Golden (Audio Download/English) | £14.95 | |
Pay in a different currency...
<![CDATA[SN-INDEX-CLOSE]]>
Other
Vampire Solstice: Love Forever ...
Fantasy Fiction by StarFields. For the Vampire community, the Solstice Choosing has been the holiest ...