<![CDATA[SN-INDEX-OPEN]]>
Magic Garden Meditation
<![CDATA[SN-INDEX-DISALLOW]]>
Silvia Hartmann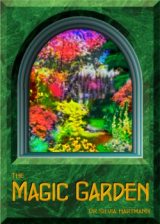 Walk in your own enchanted, magical garden full of vibrant plants, herbs and flowers to find YOUR perfect healing plant with this BEAUTIFUL and powerful energy meditation, especially created by Silvia Hartmann to help you feel, see and sense the amazing resonant energies of the plant kingdom, and to connect deeply and powerfully with the essentials themselves. A perfect quarter hour of deepest relaxation, wonderful lucid dreaming and absolutely amazing energy experiences you can access whenever YOU need a special magic plant from your very own magical garden.
Each time you take this amazing journey, you will find a NEW and different plant that will bring you EXACTLY what you need, right there and then - perfectly aligned, brought to you by your highest aspects, and totally unique FOR YOU.
DragonRising Radio Show.mp3
Hosted by Alex Kent, the DragonRising Radio Show is your definitive guide to our magical Energy Meditation products.
Magic Garden Meditation (Demo).mp3
15 second Magic Garden Meditation demo by Silvia Hartmann
Purchase Options
Products

Price

There are currently no offers to be displayed
Pay in a different currency...
<![CDATA[SN-INDEX-CLOSE]]>
Other
Events Psychology: The Ultimate Package by Silvia Hartmann
The Events Psychology Ultimate Package - Silvia Hartmann's breakthrough research into the nature of ...