<![CDATA[SN-INDEX-OPEN]]>
The DragonRising Author Coaching Program: Write YOUR Book - From Idea To Final Marketing & Sales
<![CDATA[SN-INDEX-DISALLOW]]>
Silvia Hartmann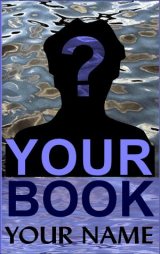 Take advantage of this completely unique Author Coaching program and have YOUR book published - full, step by step support the likes of which isn't available anywhere else in the Universe ...
in Association With DragonRising Publishing Presents:
Make YOUR Mark:
Write
YOUR

Book.

There are two kinds of people in the world.

Those who have written a book, and those who haven't.

Being a published author in YOUR field of expertise opens doors that will otherwise remain firmly locked.

Having YOUR OWN book is a unique calling card that lifts you immediately way up and above the masses and competitors.

Your book can bring you money, respect, acclaim, gratitude and public recognition, but most of all, it WILL change the way YOU think of yourself.

Many people dream and talk of "writing a book one day ..."

Some of those might even get started on a manuscript.

But very few ever end up with holding the finished product in their hands:
YOUR OWN BOOK.
There's nothing quite like it, and it's true, this experience DOES CHANGE YOUR LIFE.
"The Path To Becoming A Published Author
Is Littered With The Skeletons
Of The Writers Who Never Made It ..."
If you look at the bestsellers on the shelves today, it's not the greatest writers who seem to dominate.
This is because being a published author is SO MUCH MORE than being just a writer.
The path to publishing a book is complex, and for someone who has never done this before, entirely unknown.
For the unpublished author, problems can arise at every turn in the road. From the concept onwards through the writing process, onto the endless editing, illustrating, type setting, copy editing and, and, and, confidence can wane, lack of experience takes its toll, the excitement dies and all the details become just too much - and yet another potentially great author joins the ranks of the millions of "could have beens".
And all of that is even before we come to the problems of actually selling the finished product ...
For a published author working with a publishing house, on the other hand, the processes of writing the next book on the other hand, are a different dimension altogether.
This author has all the help, encouragement and an army of people standing behind them, ALL WORKING TOGETHER to MAKE THE BOOK HAPPEN FOR REAL - AND to get it out to the people who want to read it.
We are offering a unique service that treats YOU as though you were already a star author.
From the first germ of an idea, to the structure of your finished manuscript, on into the last and final illustration and beyond into obtaining a publishing contract, promotional support and media exposure, we are going to take YOU ALL THE WAY and make YOUR BOOK a reality - guaranteed.
If you have something to say that will contribute to humanity, we can take you from the idea to being a REAL published author every step of the way.
And here is our SECRET WEAPON:
Silvia Hartmann, who is is not just an extremely gifted and experienced multiply published and translated author of BOTH fiction and non fiction books and audio books, but also an experienced editor, publisher AND personal therapist, motivator and magician, will work with YOU directly to turn your idea into a concept, your concept into words, paragraphs, chapters - into

YOUR BOOK.
Success Built Into The Very Fabric Of
YOUR

BOOK

Beginner writers get so involved and worried about "what other people will think" that they lose the big picture and forget about their readers, their audiences, their MARKETS - the real live people who will buy, read and TREASURE this book for real.
Dr Hartmann will help you discover IN THE CONCEPT STAGE already how you can create a book that will become attractive, fascinating, and yield supportive articles which you will need later to support the marketing and reach your audience so that your book truly SHINES - in every headline, every paragraph, and as a cohesive whole that makes sense - and that makes money.
As you create your book with the guidance, support and encouragement offered in this project course, you will experience the opposite to what most writer's reality inevitably becomes:
Instead of disheartened, you will become more and more excited as more possibilities reveal themselves to you;
Instead of losing confidence, you will become more and more sure as everything find its rightful place;
Instead of working with a succession of managerial editors who haven't got a clue about your mission or your work and don't care in the slightest about you beyond a "quick buck", you will be working with someone who understands you as a writer, has your best interest at heart and will help you develop as an author in the process;
Instead of endlessly messing around and editing and re-editing the manuscript to death, your writing will become more sparkling, concise and impactful as the project progresses;
Instead of ending up with a heap of untidy paper that no-one wants, you'll have a SUPERB, marketable, VALUABLE manuscript YOU CAN BE PROUD OF!
Instead of being completely ignored or getting rejected hundreds of times, sending out countless submissions, receiving nothing but disappointment and heartache in return, your manuscript will now be fast tracked through the editing, copy editing, illustration, design and manufacturing process -

what JOY for any author!

Instead of sitting on boxes of unsold books that no-one wants, which is what happens regularly to authors who turn to desktop publishing in their desperation, your book will really be available to your market; it will be launched, marketed and become a part of the famous DragonRising catalogue - for MANY YEARS to come.
And finally, instead of running off after the next best thing, we will provide you with practical tools to build your fan base for the long term, and give you invaluable promotions assistance - because your success is OUR success.
Silvia Hartmann says:
In designing this project, I have basically looked back on when I first started, 30 years ago, with my first manuscript and I've put into this project EVERYTHING that I DID NOT HAVE, DID NOT GET and had to fight and struggle for DECADES to finally achieve under my own steam.
My God! It was SO hard.
No wonder most people never make it.
It's unfair, as well.
The very qualities that make a good author, someone who can really help other people through the books they write, bring hope and joy, new ideas, new ways of doing things to humanity, are often the very qualities that make it next to impossible to succeed in getting your ideas OUT THERE.
I have always believed that there are MORE good ideas, MORE helpful insights, and MORE inspiration than we ever get to see in the limited collections of the mainstream publisher's bookshelves.
I've always believed that as a SPECIES, we are losing out by the way publishing is handled.
I have near enough KILLED myself to get to the point where my books are finally finding their audience; and I would love to make it different for other people who have a story to tell.
If you have a VISION, if you have a MISSION, if you have a PASSION for making the world a better place, helping others and bringing joy to people, then YOU can become a published DragonRising author.
I will personally coach you, and your payment for the project will go towards my time and that of a dozen or more other professional people who will all work on this project with us together - the project that is YOUR BOOK, for real, out there, being sold, being bought, being read, MAKING A DIFFERENCE.
This is not a project for the hobbyist or the faint hearted part time dabbler, and it doesn't come at a bargain-basement price.
I am going to push you, challenge you, and probably drive you crazy more than once along the way.
You'll have to not just pay the fee, but work hard from your end.
But if you are the right kind of person, someone who wants to make their mark in the world, someone who REALLY has something of value to share with the world, you won't find a better program than this, or better value in the long run, both financially as well as personally, anywhere in the world, past, present or future.
If you are that person, then I look forward to working with you.
Silvia Hartmann
Author of Adventures In EFT, Advanced Patterns of EFT, Oceans of Energy, Living Energy, Energy Magic, The Enchanted World, Aromatherapy For Your Soul, The Golden Horse, Vampire Solstice, The Magician, In Serein Trilogy, Project Sanctuary, For You A Star, Our Dimensions, The 60 Second Wealth Creators & MindMillion
Director, DragonRising Publishing
Director, The StarFields Network
Creator, Project Sanctuary, The Harmony Program & EmoTrance
The Project Fee Includes:
- If the application is accepted, a first personal telephone consultation with Dr Hartmann to refine the vision and concept of your book;
- Ongoing editorial support via email from Dr Hartmann herself, guiding you through the writing process, plus further telephone consultations as and when needed;
- Preparation of the full original manuscript;
- Preparation of the art & design concepts, including illustrations, print & web logos and cover design & branding;
- Full editing, copy editing;
- A full, standard publishing and e-publishing author's contract with DragonRising Publishing UK (this will allow you to join professional writer's associations, which we strongly encourage you to do);
- YOUR BOOK produced, printed, launched and marketed through the DragonRising Publishing network.
Project Price: £2970.00 Complete
DragonRising Premium Members Discounts Apply.
Purchase Options
Products

Price

There are currently no offers to be displayed
Pay in a different currency...
<![CDATA[SN-INDEX-CLOSE]]>