<![CDATA[SN-INDEX-OPEN]]>
Events Psychology: The Ultimate Package
Silvia Hartmann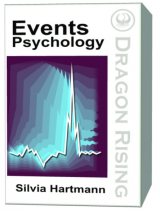 The Events Psychology Ultimate Package - Silvia Hartmann's breakthrough research into the nature of energy body events, and how the endless quest for trauma, and more trauma, has missed more than 80% of what makes people really tick.
Events Psychology explains the relationships between trauma events and all the many other events that make up a person's life, creates the Events Matrix, how to work with this and most of all, how to use this information to create a better future. Events Psychology is only available from DragonRising, and forms the backbone of modern energist's work, including Energy EFT, EMO Energy in Motion. Highly recommended for all modern energists and required reading for the advanced energists training programs.
End The Nightmare of Trauma ...
with Silvia Hartmann's Breakthrough
Events Psychology
Finally, you can understand yourself - and other people.
Here is the big news: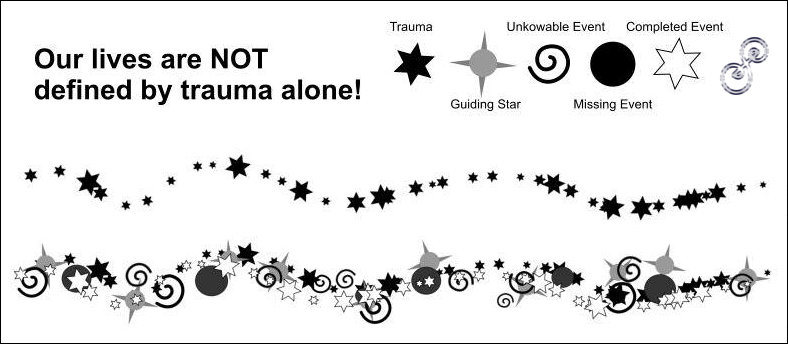 Freudian psychotherapy has been leading us to endlessly chase trauma and only trauma to explain why we do the things we do.
Sine the onset of modern energy psychology, people the world over have been tapping and tapping on trauma - yet their lives have changed very little.
Why is that ...?
The answer:
Trauma is less than 20% of the problem.
People who have been traumatized may suffer greatly, but they AVOID that which caused the traumatization.
For all the rest of what they do, the choices they make, the beliefs they hold, OTHER EVENTS are responsible.
There are many other types of formative events that change the energy system, and in doing so, change a person.
Often, even trauma makes no sense unless it is set in context with a person's OTHER life events.
Events Psychology ends the exclusive hunt for trauma, and instead presents an extraordinary, revolutionary model of the relationships between events that form a person's unique events matrix.
Events Psychology explains why people do the things they do and goes on to show us new pathways that can and will change lives. 
"People just don't know what they don't know ..."
Everybody thinks they know what events are and how they work - but the fact is that even trauma events cannot be understood if investigated in isolation. The underlying patterns of how events really work and how they affect belief formation and behaviour after the fact only becomes clear when we take the other types of events into consideration also - and this has never been done in the history of psychology..
Silvia Hartmann's breakthrough work with "Guiding Stars" (Hartmann, 2000) opened the door for the SUE scale which is now beginning to be widely adopted by therapists and psychologists worldwide. The discoveries from Events Psychology also form the basis of modern energy work and provide the theoretical and practical backbone for the next generation energist's trainings, including the Energy EFT Master Practitioner, EMO Master Practitioner and Master Energist certification.
Events Psychology is at the heart of this (r)evolution and the basis for a logical, comprehensive answer to the question of why people do the things they do.
Learn Silvia Hartmann's Breakthrough

"Events Psychology"

With this comprehensive, groundbreaking information set which includes:

Events Psychology
The Original Manual

The "must have read" breakout manual on Silvia Hartmann's Events Psychology - finally, make sense of your life, the root causes of your strengths and weaknesses and find powerful leverage for change.

The Events Psychology
Book Of Exercises

The comprehensive Events Psychology workbook with many exercises that have the power to rock your world.

Events Psychology & EFT

A special report for EFT practitioners on how to use Events Psychology & EFT

Events Psychology Cases

The fascinating book of Events Psychology case studies and example cases to bring Events Psychology to life
The complete Events Psychology study course
Highly recommended for students of modern energism, EFT, EMO and PS.
Essential information for coaches, psychologists, therapists and self help.
The entire Events Psychology library is available now for instant access.
*Exclusive to DragonRising Publishing* - You cannot get this information anywhere else in the world.
Created by Silvia Hartmann for people who finally want to understand what makes people tick.
Buy now and learn to understand your world - then change it through the power of Events Psychology.
Order your "Events Psychology - The Ultimate Package" by clicking the Buy! button below.
Make sure you are signed in to see your member's discount!
Purchase Options
| Products | Price | |
| --- | --- | --- |
| Events Psychology (eBook/English) | £49.97 | |
Pay in a different currency...
<![CDATA[SN-INDEX-CLOSE]]>
Other
Vampire Solstice: Love Forever ...
Fantasy Fiction by StarFields. For the Vampire community, the Solstice Choosing has been the holiest ...