<![CDATA[SN-INDEX-OPEN]]>
The Soul Pilots: Evolution: Evolution
<![CDATA[SN-INDEX-DISALLOW]]>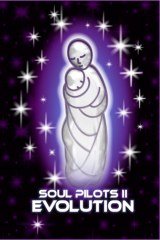 Following the acclaim of the original Soul Pilots book comes "Soul Pilots: Evolution" which features BRAND NEW soul-piloting stories. Also included are full instructions for writing your own.
Save A Soul & Change A Life ...
Table of Contents

Welcome 
The Stories 
The Darkened Man 
The Amulet 
The Dragon Egg 
Lost 
Two Goblets 
Straw Dolls 
The Volcanic Island 
The Lump Of Gold 
The Man & The Bird 
All The Heroes 
Helping The Aliens 
The Baby Owl 
The Atheist In Hospital 
The Soul & The Wind 
A Mist of Souls 
Woman On A Dot 
The Prison Well 
S-o-u-l P-i-l-o-t-i-n-g 
Spring Flowers 
Soul Pods Mission 
Summer Child 
The Tortoise 
Salt 
The Golden Valley 
The Small Gray Mouse 
The Man Who Was Hated By All Men 
Lost Connection 
Fire & Water 
The Eternal Battle Cry 
The Eye 
Shaman's Last Journey 
I Fear Not 
Vanishing Point 
The Mother Of The Lost Children 
The Lover's Journey 
Angels 
The Knotted Clown 
The Medallion 
Moon Deer 
The Brown Beggar Woman 
The Mirror 
Yellow Rose 
Daisies 
The Mountain Monster 
Autumn Children 
The Boy On The Rooftop 
Baby On The Bridge 
The One Who Stands For All 
Release 
The Captain 
I have To Do It Myself 
Lady Of The Lake 
Purple Prison 
The Murderess 
The Little Black Soul 
The Lady of the Wind 
Torn Teddies 
My Friend 
Change We Will 
About Soul Piloting 
Soul Evolution 
The Immortal Soul - Fantasy Or Reality? 
Food For Souls 
Soul Problems 
Soul Journey 
Soul Resonance 
Soul Lessons 
Soul Evolution 
Soul Pilot Therapy 
Increasing Self Worth & Self Esteem 
Problem Solving, Experience & Wisdom Learning 
Gaining Energy Flow, Movement and Evolution 
Gaining Soul Benefits & Immeasurable Benefits 
The Uplifting 
How To Be A Soul Pilot 
Control Of Emotions & Stress 
Soul Pilot Habitats 
Additional Resources 
Solution & Evolution 
Soul Pilot Journaling 
Immediacy Of The Story 
Paranormal Language 
Writing The Story 
Editing The Story 
Questions About Soul Piloting 
For The Journey ... 
The Soul Pilots 2010
Soul Pilot work, a child of Project Sanctuary, is a fascinating concept and a transformative experience - especially for the Soul Pilot.
An unusual approach to personal development and healing with many benefits which include increased self esteem, personal soul learning and gaining psychic circuitry experience and development, Soul Pilot work really does reach those aspects other forms of healing leave behind.
Read and work with the energies of the Soul Pilot stories, and find simple instructions on how to do Soul Pilot work to discover for yourself what an awesome and interesting process occurs when we step up with the will to really "save lost souls."
Paperback edition is available now for pre-order and will be dispatched on a first-come first-serve basis
Purchase Options
Products

Price

There are currently no offers to be displayed
Pay in a different currency...
<![CDATA[SN-INDEX-CLOSE]]>